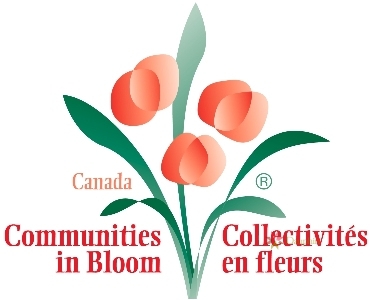 2023 Curbside Giveaway Weekend
2023 Colour Theme is Red, Yellow, & Purple & White accents
2021 Communities in Bloom Profile Book
Click for more information on the Emerald Ash Borer
Chip and Soil Day CIB Water Conservation Bat House Information
Dauphin has several parks, green spaces, and playgrounds that are the perfect spot for a picnic. Each year, Dauphin in Bloom works to beautify the community through green space development, floral displays, heritage conservation, landscaping, urban forestry and much more. Come on everybody lets work together to make Dauphin Neat and Beautiful. Please click 5 Year Plan 2021-2025 to view the areas CIB will be focusing on.
Dauphin in Bloom is a Communities in Bloom program that was started in 1998. Dauphin now maintains a 5 bloom status (since 2003) and has won 3 National Competitions (2004, 2008 & 2013).
The program focus is divided into the following sections with community involvement being included in each of these sections:
Tidiness
Environmental Action
Heritage Conservation
Urban Forestry
Landscape (including Turf and Ground covers)
Floral Displays
The program aims to leave a great impression with visitors and local residents. The streets are clean, roadways are manicured and entrance landscaping and floral displays are breathtaking. Great emphasis is placed on the comprehensive tree management plan to reduce tree loss and increase reforestation.
Dauphin in Bloom has created and restored many attractive green spaces around the city including the Berry Patch, the South Entrance, Meadowlark Park, Gartmore Park as well as numerous pocket parks. Efforts continue into winter, with the Winterlife component, including winter events and festive lighting programs like Homes A Glow.
Get out and enjoy the area today. Pack a picnic and head out to one of the many parks in town. Stay cool in our recreation facilities and be cool at one of our many festivals! Dauphin is alive with spirit and we welcome you to explore!
Sincerely,
Dauphin Communities in Bloom Committee