Dauphin has education opportunities for all ages. The City is home to the administrative offices of Mountain View School Division and a wide selection of post-secondary opportunities, from general interest courses to certificate and degree programs. Because learning is a lifelong process, numerous community and adult education classes are also available, including English as an additional language.
K-12 PROGRAMMING – Mountain View School Division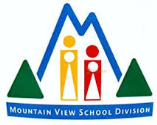 Serves approximately 3,200 students within its 16 schools. Five Kindergarten to Grade 5 elementary schools are located in Dauphin, one which offers French Immersion and another a Ukrainian bilingual program. Grade 6, 7 and 8 classes are instructed at Mackenzie Middle School and Dauphin Regional Comprehensive Secondary School (DRCSS) provides high school programming and numerous technical vocational and apprenticeship programs.
POST-SECONDARY PROGRAMMING
Brandon University:
Starting September 2016, Brandon University will be offering in-person delivery of first year university courses in Dauphin. Courses being offered in Dauphin. Watch for further information or contact ced@dauphin.ca.
Assiniboine Community College:
Dauphin is the home of Assiniboine Community College Parkland Campus. Parkland Campus offers accredited vocational programs, many which can be applied to programs at other post-secondary institutions. Options include: Business Administration; Early Childhood Educator; Comprehensive Health Care Aide; Practical Nursing (Dauphin is the site of ACC's rotating Practical Nurse training program); Carpentry/Woodworking; and Construction Electrician.
The campus also offers a mature student high school program and an extensive selection of continuing education courses. Call 204-622-2222 to learn more about ACC Parkland Campus or click HERE.
Red River College:
Red River College offers its LPN-to-BN Bridging Program in Dauphin. Licensed Practical Nurses who successfully meet the program's admission requirements will receive credit for the first year of a Bachelor of Nursing degree and will enter the program in year two.
For information on this training opportunity, contact Red River College Enrolment Services at 204-632-2327.
University of Manitoba:
In partnership with local social work providers, University of Manitoba's Faculty of Social Work Distance Delivery Program offers Bachelor of Social Work cohorts in Dauphin. For information about the program, contact U of M's Distance Education Student Advisor at 1-800-432-1960 (ext. 6070), 204-474-6070 or email louise_sabourin@ad.umanitoba.ca.