Mosquitoes - West Nile Virus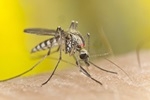 The City of Dauphin works cooperatively with the Province of Manitoba to lower the risk of West Nile virus in our community. Most mosquitoes do not carry WNV and in Manitoba, the main carrier of the virus is the Culex mosquito, which is usually less common than other mosquito types. The City will work in conjunction with the Province to ensure that larviciding is carried out in accordance with all regulations and permit requirements.
For information on West Nile virus surveillance reporting, please go to http://www.gov.mb.ca/health/wnv/stats.html to view the most recent results. This program is jointly funded with the Province of Manitoba, and is in place from May to August each year.
Please click here for more information about West Nile virus from Manitoba Health.
The City of Dauphin has brochures for Lyme Disease and West Nile Virus located at City Hall – 100 Main St. S.
Ticks - Lyme Disease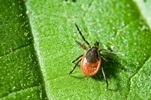 Lyme disease is caused by a bacterial infection that people can get from the bite of an infected blacklegged (deer) tick. Exposure to blacklegged ticks can occur from April to November. Adult blacklegged ticks are easier to find in the fall. They are smaller in size than the common dog (wood) tick, which does not transmit Lyme disease. The City of Dauphin have Lyme Disease Brochures available at City Hall for pick up.
Please view the Manitoba Health website for more information.